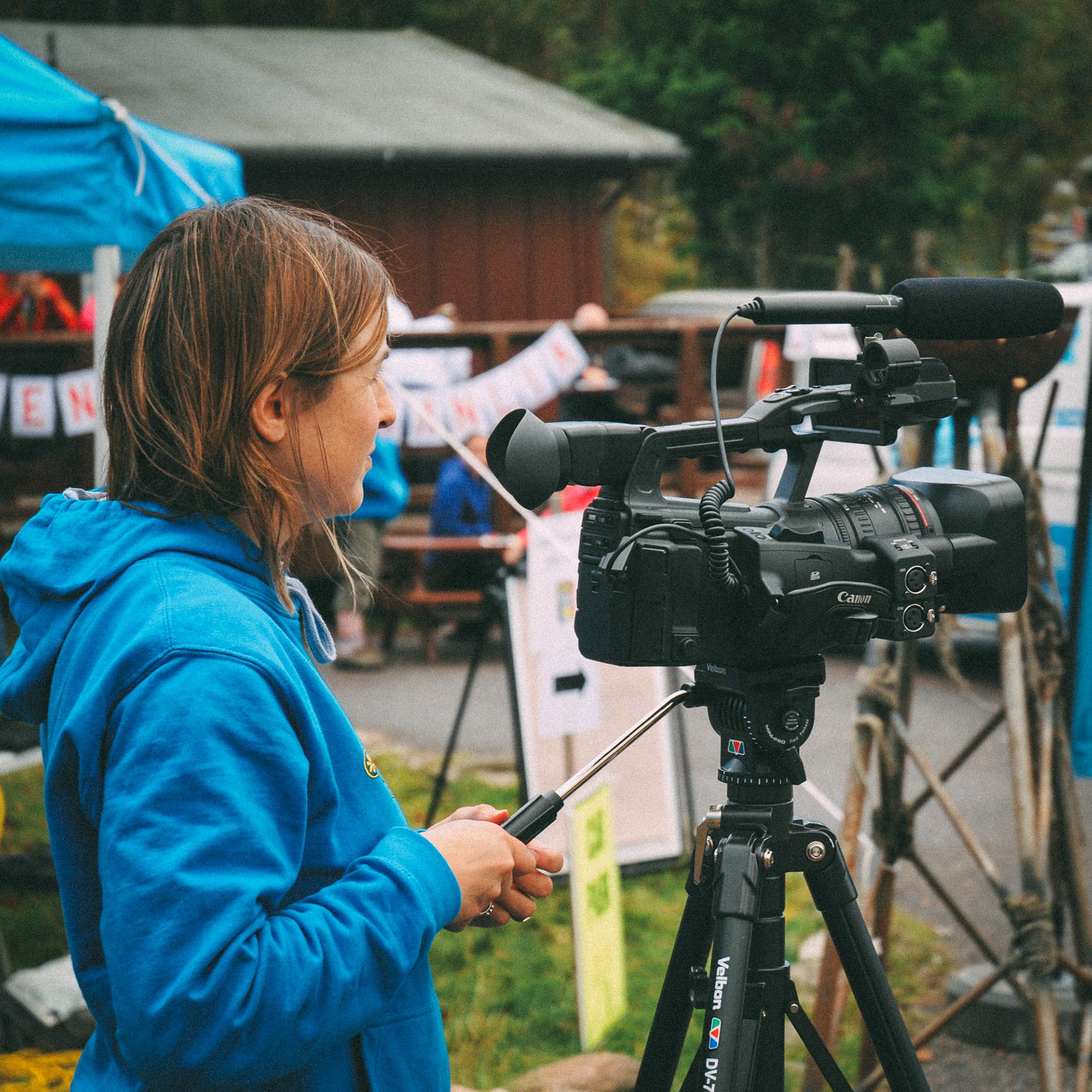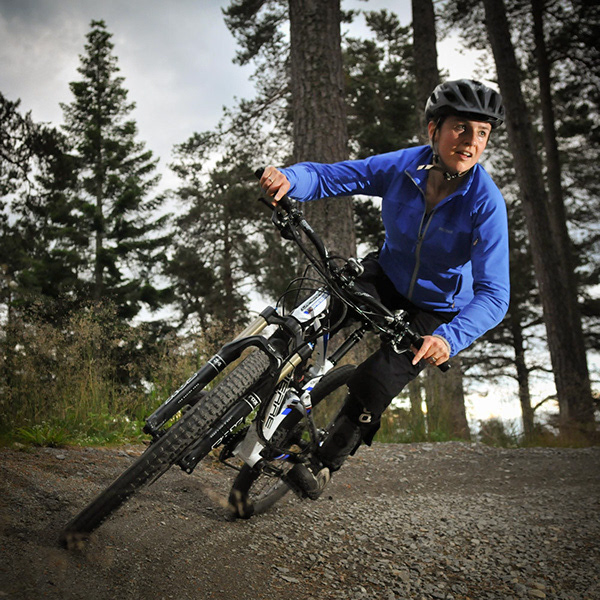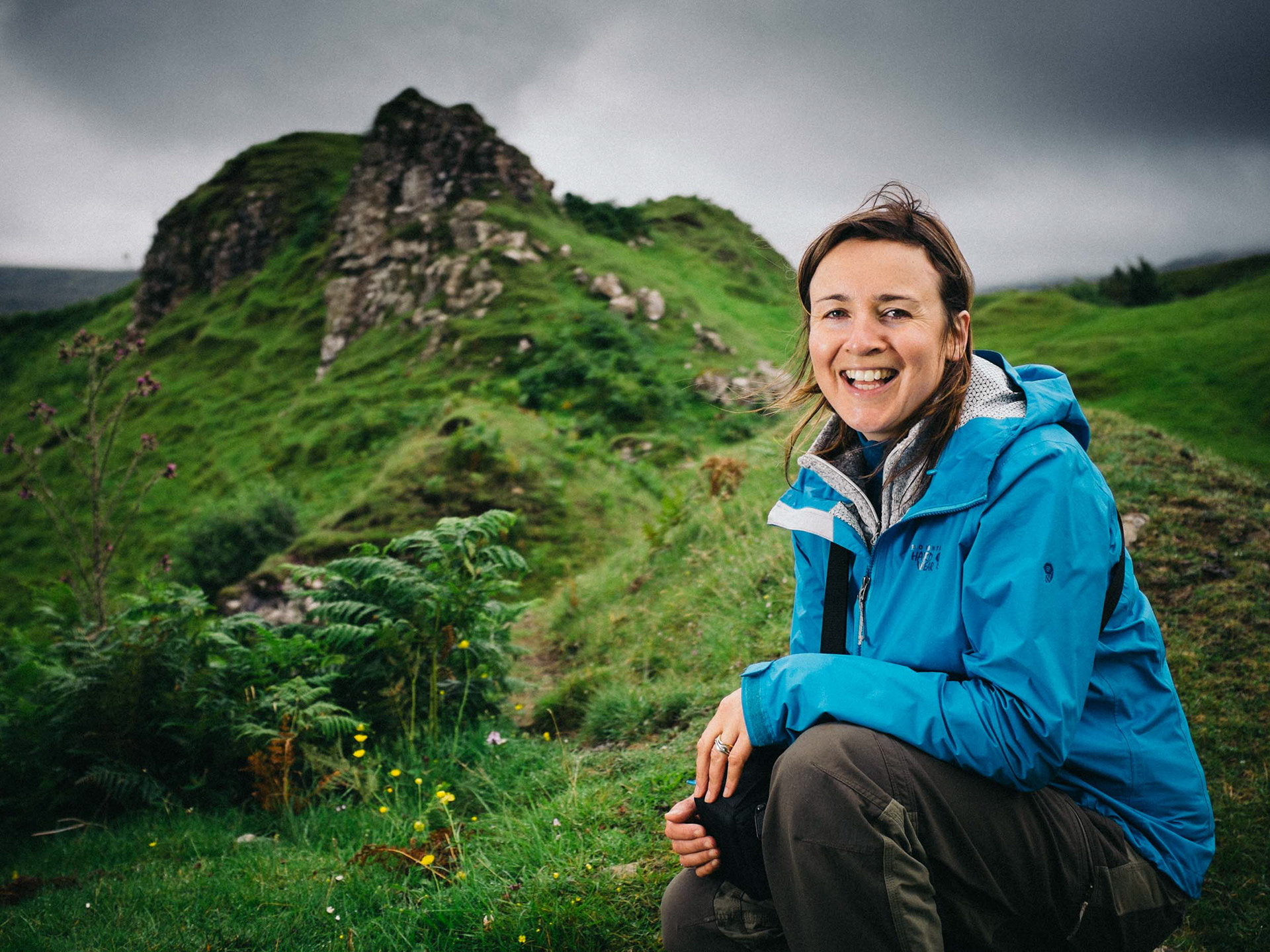 Katrina Brown is a documentary filmmaker with a passion for making visible untold stories about land, the outdoors, healthy minds and bodies, and the challenges and heroism of ordinary life.  She specialises in the many worlds of cycling and bringing to light unusual and lesser-appreciated perspectives, particularly the experiences of women. With a hallmark of emotional honesty, her work exemplifies the relevance and power of film to shine a light on sometimes sensitive subjects and has created award winning films that have captured the public consciousness and sparked debate. 

Katrina made her first film in 2008 when she took on the challenge of the Kendal Adventure Film Academy 48hr Film Marathon, together with friend Rachel Dilley.  The 2 minute film 'Ride Like a Girl', featuring mountain biker Tracy Moseley and adventurer Pauline Sanderson, was shown at the film festival and proved to be the initiation of fire that lit Katrina's inspiration to make the films she wanted to see but could seldom find.  She has been developing her skills and experience ever since, and most recently was selected to participate in the Scottish Documentary Institute's Bridging the Gap programme 2016/17.

Katrina's films also benefit from two decades of experience as a social science researcher, using techniques of  Participatory Video and innovative mobile visual methods to explore land use and countryside conflicts relating to outdoor recreation, endangered wildlife and agricultural production. Her ability to deliver enquiring and sensitive interviews has been key to her early success as a filmmaker. 

Katrina's latest film, Riding Through the Dark, has won several awards including the Community Award at Scottish Mental Health Arts and Film Festival 2018 and People's Choice at Fort William Mountain Festival 2018.

Katrina is a keen cyclist, qualified Mountain Bike Leader and Level 2 coach, former elite racer, and founding member of the UK's first official women's mountain biking club, Petalpower Biking.  She is fortunate to live in Aviemore, Scotland and have the Cairngorms National Park as her cycling and filmmaking playground.

"From the documentary genre, Katrina Brown, [...] who is really shaping up to be a great storyteller".
Amanda Millen, Director XpoNorth 2017

"[Katrina's] natural ability to tackle difficult subjects, based on the trust established with interviewees and participants is a great strength for any documentarian. Making the voice of the subject the primary focus of the film and being led by it clearly drives her vision as a filmmaker. This authenticity aligned with stories that need to be told is a very promising and valuable combination".
Georgina Coburn, Art Critic & Writer, Scotland